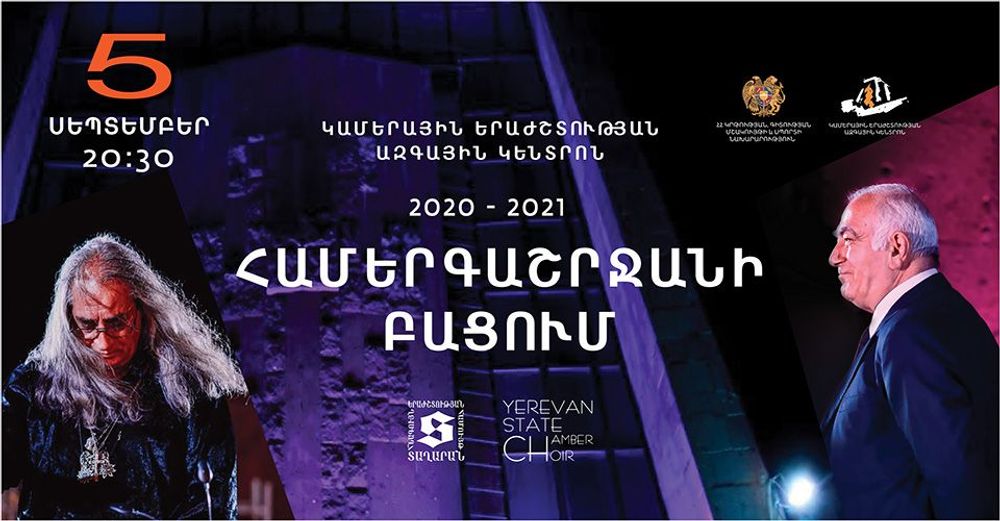 "Tagharan" and Yerevan State Chamber Choir to open the new concert season of the National Chamber Center
Published: Aug 31 2020, 10:39
Author: ANM Media
The beginning of the concert season 2020-2021 of the National Chamber Music Center will be announced on September 5, at 8:30 p.m. in the Komitas Chamber Music House park. The Yerevan State Chamber Choir (artistic director and conductor: Harutyun Topikyan) and the "Tagharan" Ancient Music Ensemble (artistic director and conductor: Sedrak Yerkanyan) will perform an open-air concert.

The concert program will feature Armenian traditional music, works by Komitas and Edgar Hovhannisyan. Due to the COVID-19 pandemic, only a limited number of music lovers will have the opportunity to attend the event. All Pandemic Control Measures will be created.

Despite the difficulties caused by the COVID-19 pandemic, The National Center for Chamber Music and its 5 collectives continued to be active on online platforms, presenting educational programs, best concerts and performances recordings and implemented other initiatives. The Artists in small groups performed at the concerts dedicated to Mother's Day, "Remembrance Night " dedicated to the 105th anniversary of the Armenian Genocide, "Thanks to our heroic doctors" dedicated to the Medical workers day.