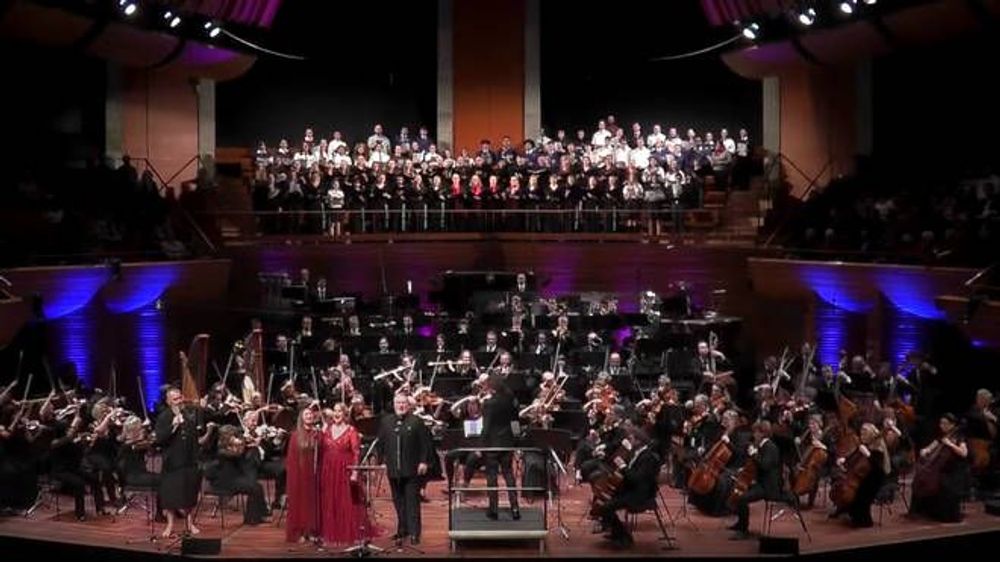 No masks and social distance: New Zealand Symphony plays to a full concert audience
Published: Jun 27 2020, 19:17
Author: ANM Media
Advertisement
Sold-out concert of New Zeland Symphony Orchestra took place at Michael Fowler Centre in Wellington on June 26. This is the first concert with a full concert audience and orchestra after COVID-19 lockdown in the world.

On 8 June, Prime Minister Jacinda Ardern announced that the country had no active cases of COVID-19, meaning that all social distancing regulations could be lifted. After that, all orchestras and ensembles were allowed to resume playing in their normal formations.

The Orchestra under the baton of Hamish McKeich performed works by G. Bizet, G. Verdi, G. Puccini, R. Strauss, M. Rika, Tomoana. The soloists for this historical concert were Eliza Boom (soprano), Simon O'Neill (tenor), Maisey Rika (vocals), Horomona Horo (taonga pūoro), Voices New Zealand.


Advertisement