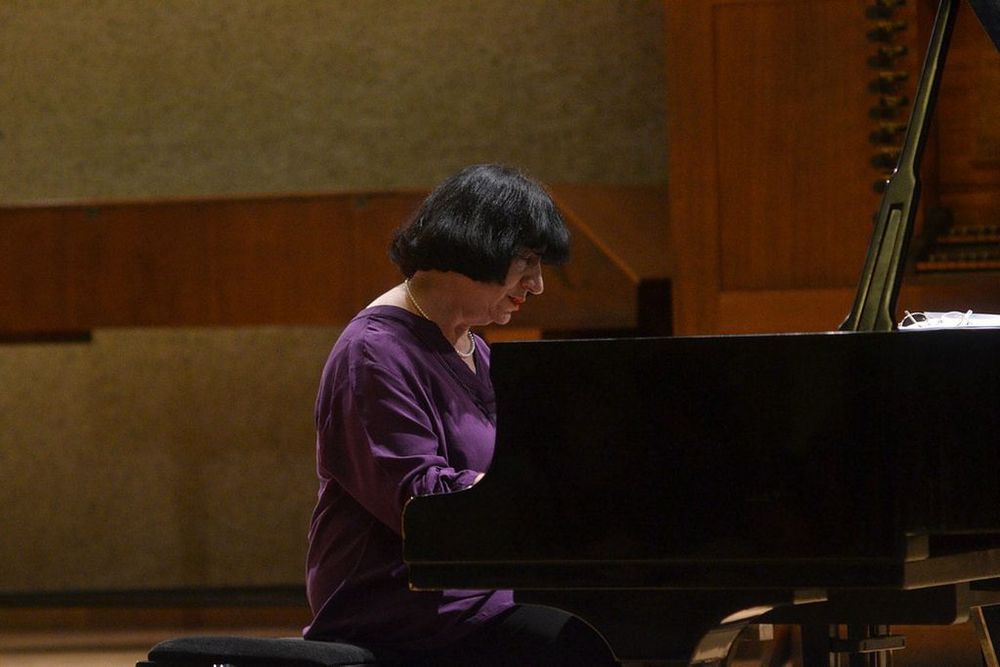 Svetlana Navasardyan's next concert
Published: Oct 03 2019, 00:00
Author: Tigran Keshishyan
Advertisement
Komitas 150: Svetlana Navasardyan's Solo Concert at the National Academy of Sciences On September 28, at the Cafesjian Center for the Arts, the solo concert of the RA People's Artist, renowned pianist Svetlana Navasardyan will be performed.

The concert is dedicated to the 150th anniversary of Komitas.
In addition to Komitas's creations, the artist will be sued by the W. A Mozart, J. Chopin, as well as contemporary Armenian composers, G. Hovunts, T. Mansuryan, V. Sharafyan's works. The concert starts at 20:00.
Advertisement