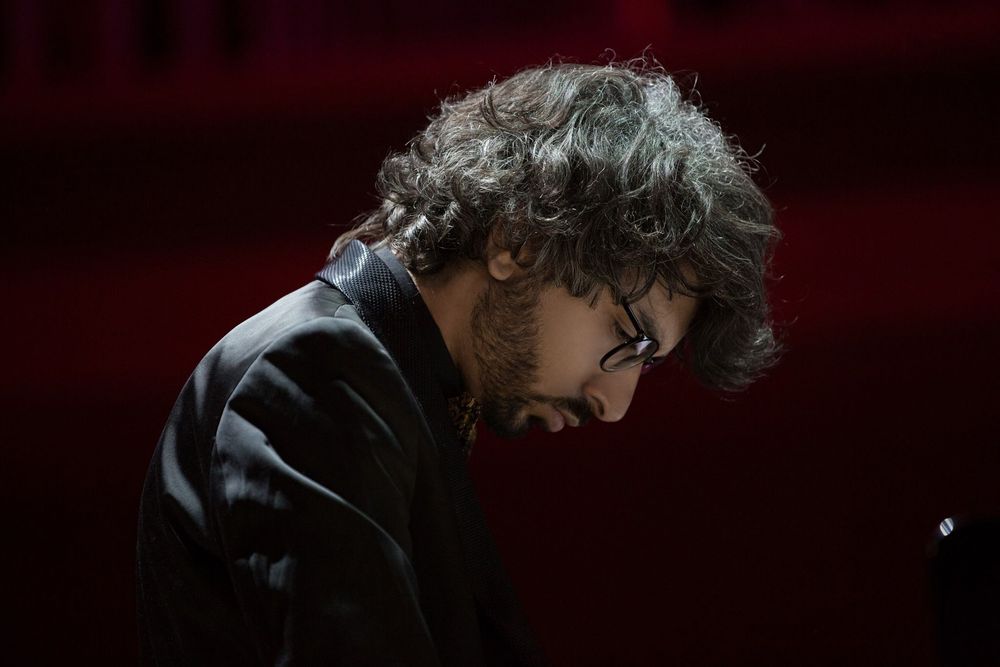 The concert dedicated to the French National Day marks the beginning of a 2000+ concert series
Published: Jul 14 2020, 08:41
Author: ANM Media
Advertisement
Today, famous pianist, RA Honored Artist Hayk Melikyan will give a recital dedicated to the French National Day on July 14. This concert marks the launch of the 2000+ concert series, which aims to promote 21st-century world piano music and present contemporary composers to the Armenian audience.
The concert will be broadcasted online live from the Komitas Museum-Institute at 21:00 Yerevan time. During the concert, works by six French contemporaries will be performed, all of which will be Armenian premieres: Boulez, Karsky, Lenot, Matovani, Dusapin, Bertrand.
"I have to admit that, no doubt, I miss my beloved audience and live interaction with the people during my concerts, but time goes by, and we have to move, living and creating at the same time, in this case, adapting to the scale of online concerts. I have already had several virtual concerts without an audience. I am happy to perform again this time with a new project entitled 2000+, which, we hope, will be continuous. It will present the music of the 21st century of different nations," – noted by Hayk Melikyan.
In the conversation with the pianist's manager Alexander Plato Hakobyan, he particularly mentioned. "We are glad to again cooperate with the French Embassy in Armenia. We thank His Excellency, Mr. Jonathan Lacôte for his delicate attitude towards the 2000+ new initiative. And of course, it is a great honor to broadcast the concert on the occasion of France's National Day."
Hayk Melikyan's online concerts continue, presenting Gurdjieff-Hartmann's music from the Sergey Merkurov Museum in Gyumri, as well as two other concerts presented by the
Armenian National Music
.
Photo: Hayk Melikyan's Archive
Advertisement