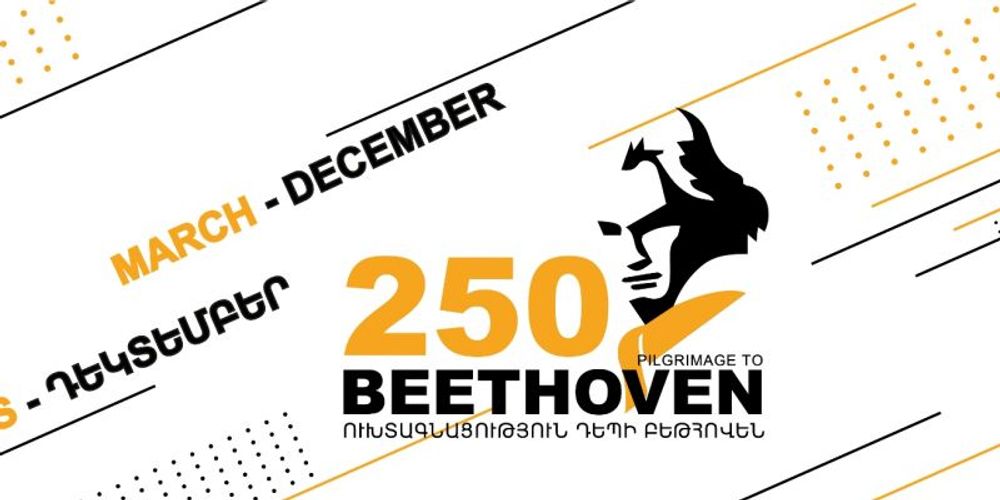 "A Pilgrimage to Beethoven" to launch on March 26
Published: Mar 06 2020, 10:04
Author: ANM Media
The opening concert of "A Pilgrimage to Beethoven" Festival dedicated to the 250th anniversary of the great composer Ludwig van Beethoven will take place on March 26 at Aram Khachaturian Concert Hall.

Armenian National Philharmonic Orchestra under the baton of artistic director and principal conductor Eduard Topchjan will present L.v. Beethoven's Piano Concerto No.4 and the Symphony No.4. The soloist for tonight's concert is pianist Olli Mustonen from Finland.

2020 will be marked by the 95th anniversary of the Armenian National Philharmonic Orchestra and the 250th anniversary of Beethoven. On this occasion, the orchestra will produce the "A Pilgrimage to Beethoven" festival.

The orchestra will perform Beethoven's nine symphonies, a number of concerts, and will present the chamber and vocal legacy of the composer in various concert halls in Armenia.

In addition to the Philharmonic Orchestra, other leading Armenian musicians will also perform at the festival. A two-day conference with the participation of Beethoven experts invited from Europe will be held in Dilijan within the festival. The artistic directors of the Beethoven Festival are conductors Zaven Vardanyan and Eduard Topchjan.

The festival will be held with the support of the Ministry of Education, Science, Culture, and Sport of the Republic of Armenia.