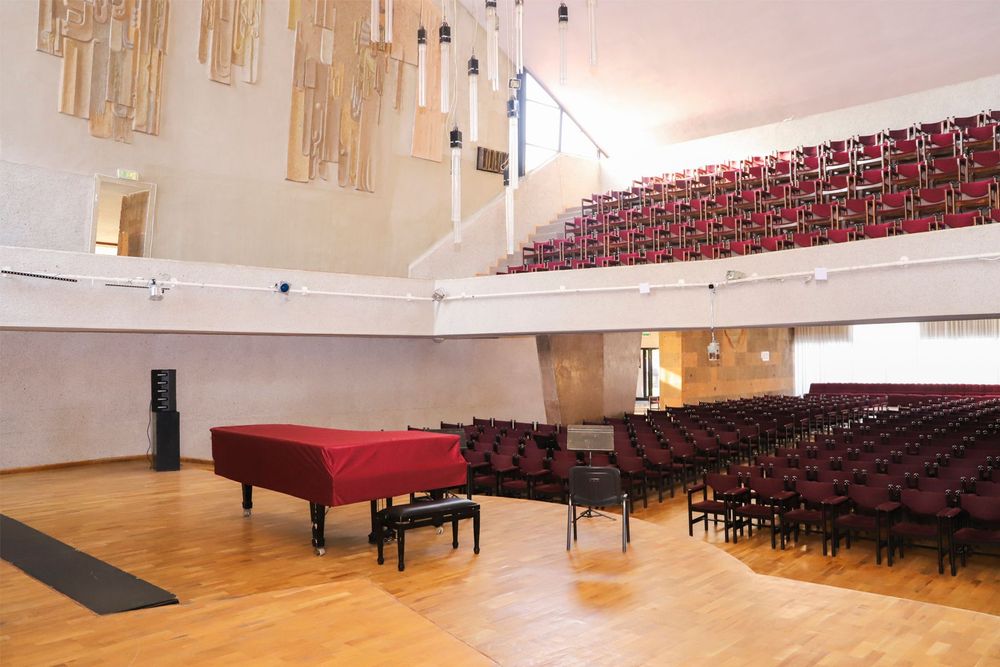 The National Chamber Music Center will be equipped with new instruments by the end of the year
Published: Nov 19 2020, 11:11
Author: ANM Media
RA ESCS Arayik Harutyunyan visited the National Chamber Music Center yesterday. He walked around the center, got acquainted with the process of improvement and development. Norayr Nazaryan, Director of NCMC, presented the other works carried out in the repair, technical re-equipment, and re-equipment of the rooms, offices, bathrooms.

Extensive construction was carried out with the support of a partner organization through the efforts of the center's staff. The issue of complete repair of the boiler pipeline of the building was raised on the spot.

Yamaha Klavinova, a musical instrument purchased with a Japanese grant was presented to A. Harutyunyan. By the end of the year, the NCMC will be equipped with a grand piano, drums, drums, xylophone, glockenspiel, as well as other percussion instruments.