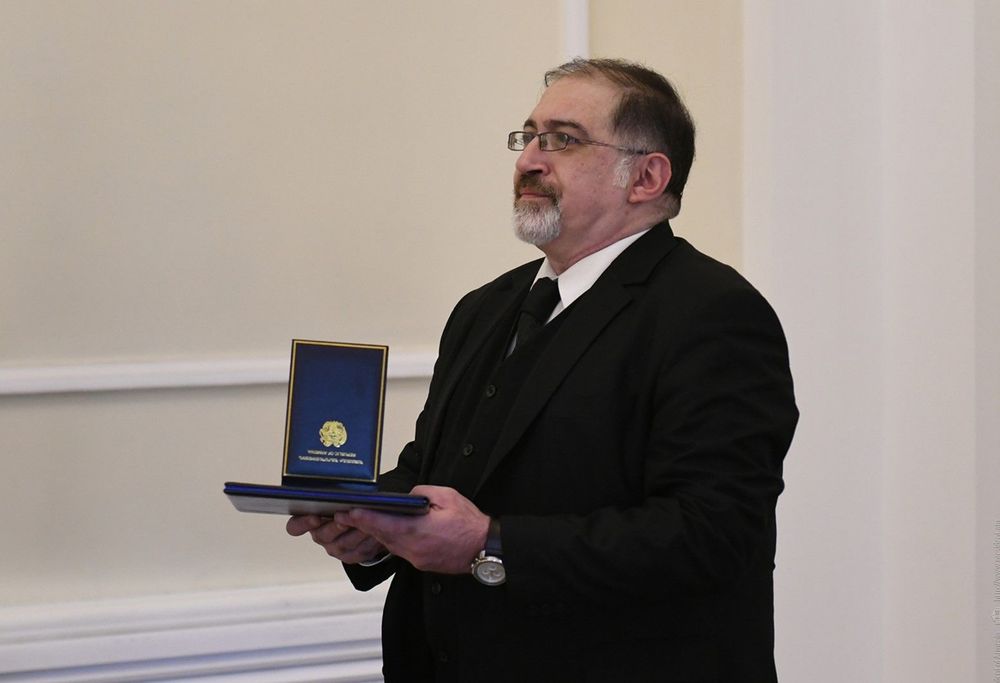 Aram Talalyan and the musicians of Komitas Quartet awarded Medals of the Republic of Armenia
Published: Jul 03 2020, 21:31
Author: ANM Media
By the decrees of the President of the Republic Armen Sargsyan, a group of representatives of the fields of music, art, and sports is awarded high state awards for their significant contribution to the development of their fields.
Cellist Aram Talalyan was awarded the Medal of Gratitude for his significant contribution to the field of music. On the occasion of the 95th anniversary of Komitas Quartet Eduard Tadosyan, the first violinist and artistic director of the quartet, and Alexander Kosemyan, the quartet's violinist, are awarded the first-class Medal of Services to the Motherland. Syuzi Yeritsyan, the second violinist of the quartet is awarded "Movses Khorenatsi" medal, Samvel Mesropyan, the director of the collective - the Medal of Gratitude.
Congratulating the winners, President Sargsyan noted that they have already earned the respect and appreciation of the people for their work. "I am glad that your patriotic contribution for many years is appreciated not only by the awards but also by our people," the President said. "I encourage the activities you have carried out in recent years, and i am sure, that you will continue doing your job with the same courage".
The awardees, in turn, thanked the attention during these hard times.
Photocredit: President.am