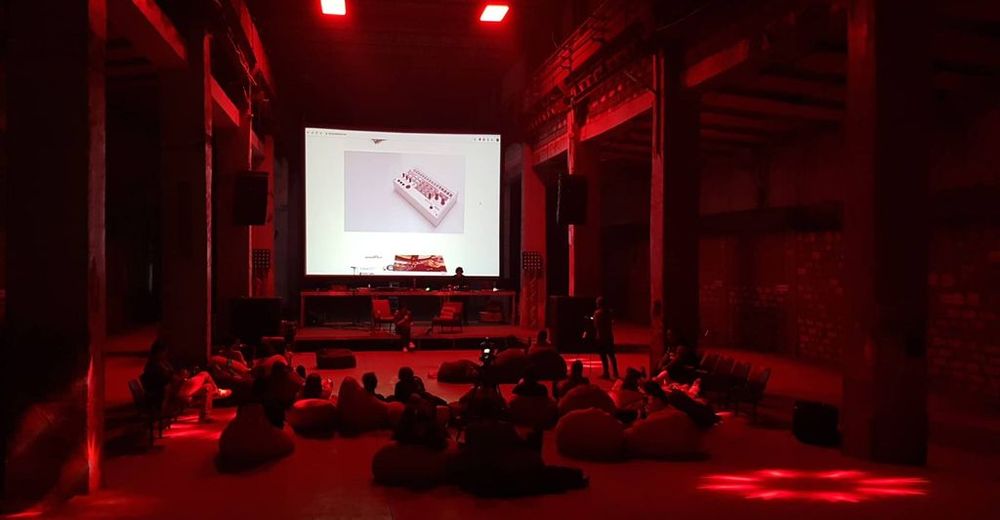 Synthposium festival was held for the first time in Armenia
Published: Oct 08 2019, 07:20
Author: ANM Media
Synthposium International festival of inventive music and music inventions was held for the first time in Armenia on the 4th and 5th of October. The festival was found in Moscow 6 years ago.

Covering a number of significant venues in Moscow and gathering more than 300 music industry enthusiasts from 32 countries, Synthposium became very popular among inventive music specialists and funs.

The festival featured an exhibition of music technologies, lectures and workshops, live concerts and digital art exhibitions, aiming to inspire the local community to create in the field of the electronic and the experimental music industry. Representing participants from Switzerland, France, Canada, Germany, USA, Austria, Netherlands, Japan, Iran, Lebanon, Ukraine, Russia, Georgia and Armenia, the festival promoted and fostered a wide variety of contemporary music and technology creatives.

The change in location is an important stage in the history of the festival, that is aimed at expanding the boundaries of the search for inspiration.

By moving to Armenia, we are looking forward to transforming Synthposium into a place of active interaction, where creative individuals from all over the world are meeting to exchange experience and knowledge, creating a mutual search for meanings and ideas, both on a national and global level.