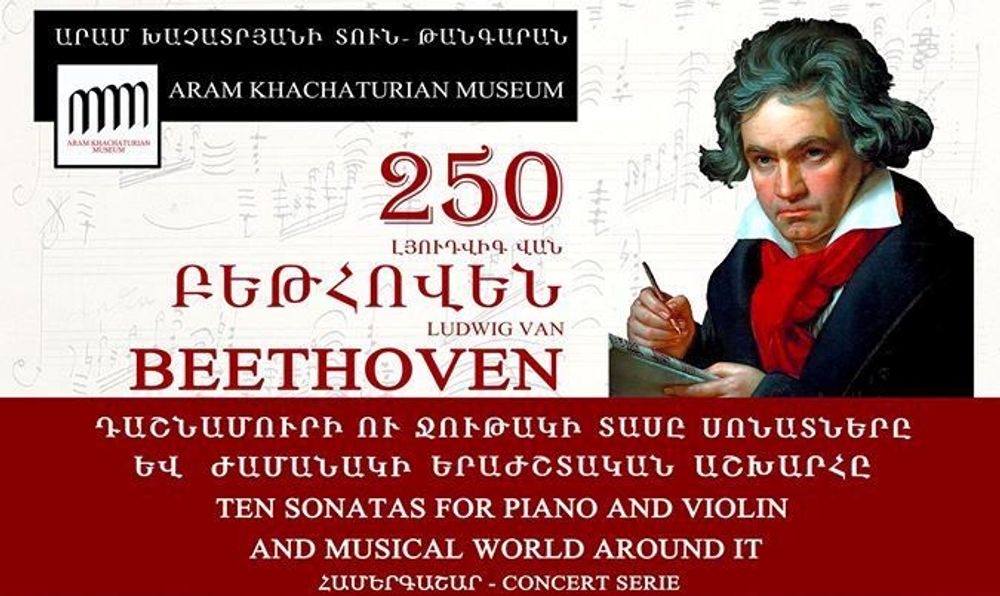 Aram Khachaturian house-museum launches new concert series dedicated to Beethoven
Published: Dec 25 2019, 08:34
Author: ANM Media
Aram Khachaturian house-museum launches new concert series entitled "Ten sonatas for piano & violin and musical world around it" dedicated to the 250th anniversary of German genius composer Ludwig van Beethoven.
During each concert, Maestro's sonatas will be performed as well as musical masterpieces of his time.

The concert series starts on December 26, at 19:00 at Aram Khachaturian Museum and will continue during the jubilee year 2020.

During the first concert Beethoven's "Sonata for piano and violin, op.12, N.1" written in 1798 will be performed by the musicians of Khachaturian Trio: Armine Grigoryan (piano) and Karen Shahgaldyan (violin).The concert will be held with the participation of musicians of Armenian State Symphony Orchestra Rima Mirzoyan (violin), Armen Torosyan (viola), Sipan Toroyan (cello).

Special guests of the evening are Hakop Jaghatspanyan (guitar) and Maria Matshkalyan (violin) Works by J.S. Bach, Giovanni Battista Viotti, Luigi Boccherini, Joseph Haydn will also be performed during the evening.