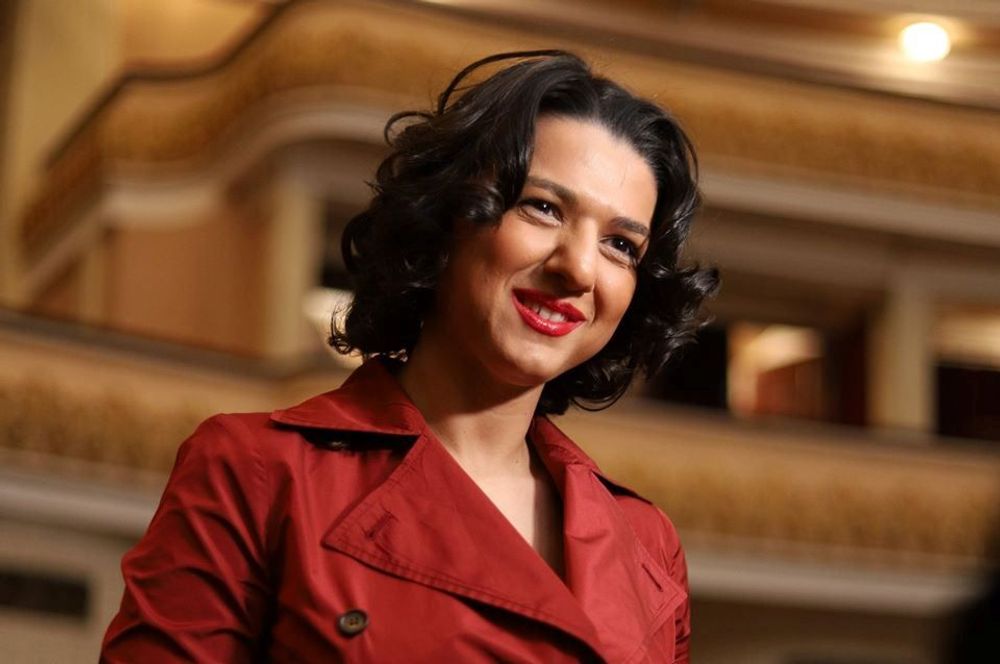 The Armenian audience is very attentive. Khatia Buniatishvili
Published: Dec 24 2019, 08:49
Author: ANM Media
World-famous pianist Khatia Buniatishvili performed at the Aram Khachaturian Concert Hall on December 23 with the Armenian National Philharmonic Orchestra, under the baton of Eduard Topchjan, the artistic director and principal conductor of the Orchestra. She performed Sergey Rachmaninov's Piano Concerto No. 2 together with the orchestra. "I wanted to play a piano concerto in Armenia because last time I performed chamber music together with a violinist. At that time I was very young, I only played one piece. I am happy to be back,"- Buniatishvili told reporters.

Speaking about the Armenian audience, Buniatishvili also said that she was very surprised by them, because being an emotional nation, they listened to the concert in silence: "It means they are very attentive. Armenia is a country very close to my heart as it is neighbor of my fatherland,"- concluded the pianist.
At the end of the performance, she played "Shushiki" by Komitas (from "Seven Dances").
Khatia Buniatishvili's concert in Armenia became a reality with the joint efforts of ANPO and "Avetis" Swiss-Armenian Association.


Photo credit: Davit Jotyan/ANPO