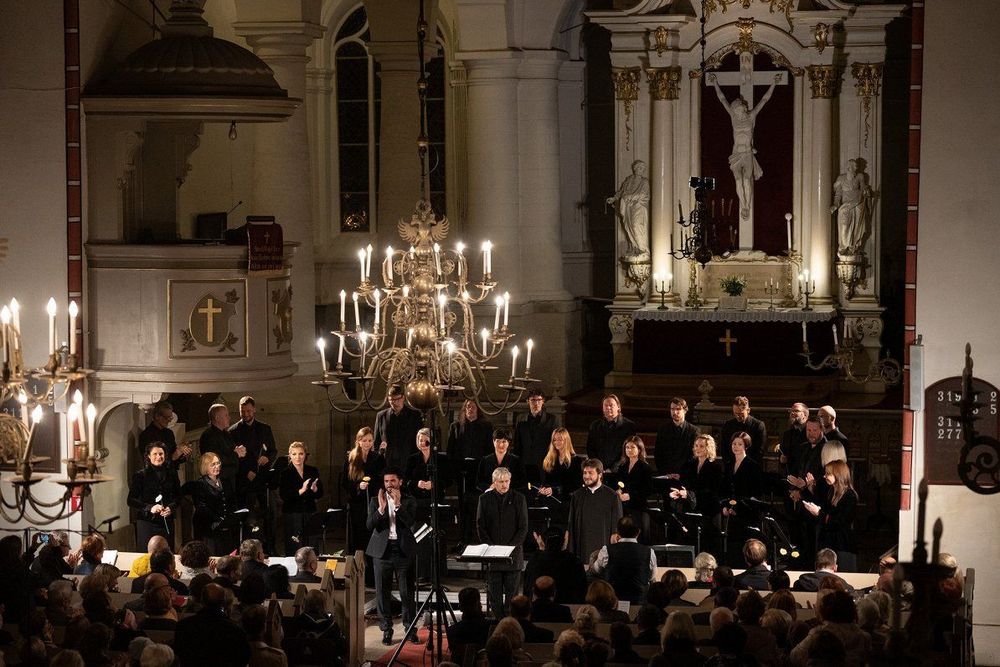 "The Independent" gives CD of Komitas' "Divine Liturgy" 5 stars
Published: Jul 31 2020, 16:34
Author: ANM Media
British online publisher "The Independent" gives CD of Komitas' "Divine Liturgy" 5 stars. The recording of the "Liturgy" was preceded by the concert performance held on September 20, 2019, in Riga's oldest St. John's Church by the Latvian Radio Choir along with Armenian soloists Hovhannes Nersisyan and Armen Badalyan, conducted by Sigvards Kļava, after which the recording took place in the same church. The release of the album is unique in the sense that for the first time in history a non-Armenian mixed choir, namely the Latvian Radio Choir, performed and then recorded the full concert version of Komitas' Liturgy.

"This recording by the superb Latvian Radio Choir is in a new arrangement for mixed voices: it has wonderful grace and is shot through with echoes of the folk music on which Komitas drew for his inspiration," The Independent" writes.

The preparatory works of the project lasted for about three years during which in 2017 and 2018 the Latvian Radio Choir performed excerpts from Komitas' pieces at concerts organized by the Embassy of Armenia in Latvia. Then, composer Vache Sharafyan managed to transcribe Komitas masterpiece, originally designated for a performance by a male choir, into a mixed choir performance. The release of the album may further enhance the interest of the musical world towards Komitas. French-Armenian Komitas scholar-musicologist Mkrtich Mkrtchyan and Latvian Armenologist Valda Salmiņa also worked with the choir. In early 2019, Sigvards Kļava, the conductor of Latvian Radio Choir with the support of the Mother See of Holy Etchmiadzin visited Armenia, Etchmiadzin, including the Komitas Museum-Institute, met with Komitas experts, having the opportunity to better study the Armenian spiritual music and Komitas' heritage.

The CD is released by "Delos" upon the initiative, organization, and support of the Embassy of Armenia in Latvia (residence in Vilnius).