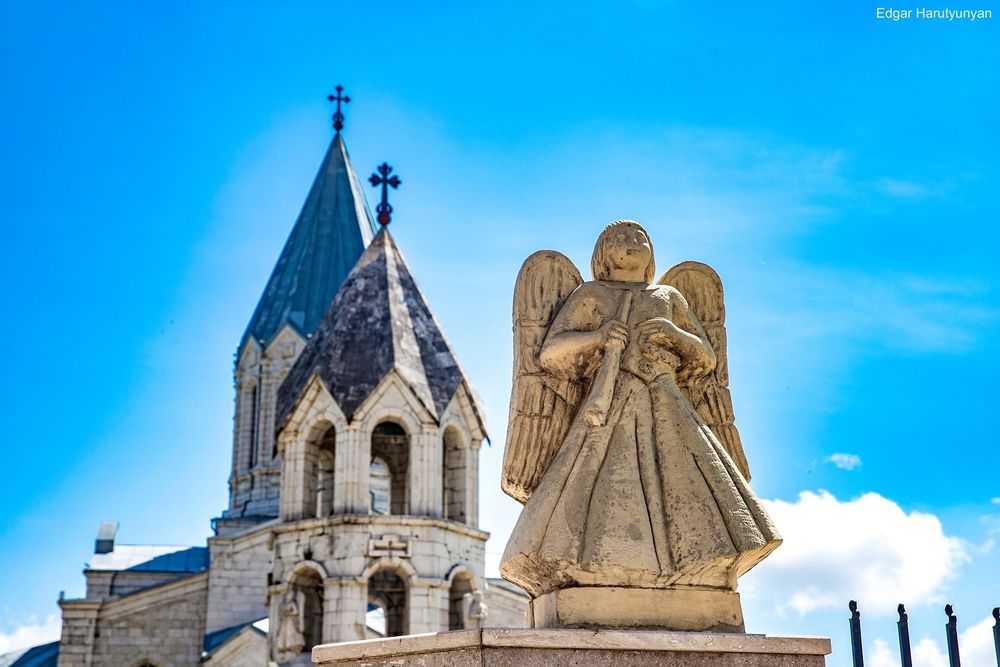 Our muses will allways be heard
Published: Nov 12 2020, 17:49
Author: ANM Media
A few days ago, one of the most painful pages in Armenian history was written. News that struck an unexpected blow to all the Armenians living in the homeland and the Diaspora. For 45 days the Armenian soldier was fighting to the death, the civilized world was a silent observer. However, artists from different parts of the world addressed their words of support to the Armenian people and Armenia and donated money to the children of Artsakh, Armenian musicians in Diaspora, voiced their protest from various platforms, organized charity concerts in the USA, Germany, Norway, Russia and elsewhere.
Everyone was looking forward to hearing the voice of the victory, but ․․․ Nobody and nothing will be forgotten. Never.
It is said that when the cannons are heard, the muses are silent. Our muses should never be silent, our muses will be heard. As the famous writer Perch Zeytuntsyan said, we have revenge to solve. The best way to take revenge is to build a prosperous country close to the Turk, a morally strong country, free from dirt and garbage. The country where Armenians will wish not only to live but also to repatriate. No matter how hard it is, it is time to start taking revenge on our case. Everyone must become a soldier of his work and build a strong homeland.
The strongest component of a strong homeland is a strong culture. What do you need to do to have a strong culture? First of all, to focus all the resources on developing and disseminating the national culture. It must be done not only at the state level but also at the request of the Armenian citizens. Just as many people avoid buying low-quality goods, so we should avoid low-quality culture. We need a corresponding law, which will regulate the activity of the Armenian artist. For example, Armenian musicians, as soloists, should equally perform with state orchestras and collectives. What should the art lover do? Stand next to the Armenian artist, give preference to him, and not to the guest-artist, works by Armenian composers should be performed more. We need the art lover who demands quality, and not consuming what he has.
The Armenian National Music will continue its work with double force. We are convinced that the Armenian musicians have created and are creating nowdays artworks worth international attention. It is imperative to make them widely available internationally. LET'S WORK!
By Sona Khachatryan
Photo by
Edgar Harutyunyan