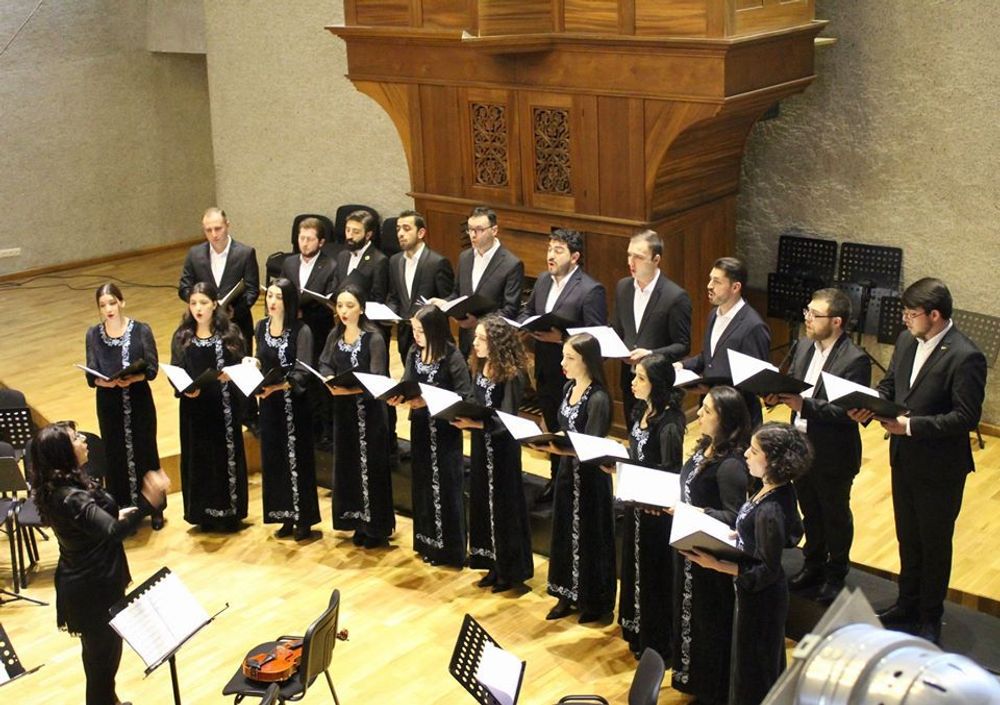 Reporting concert of Yerevan Komitas State Conservatory
Published: Dec 13 2019, 19:15
Author: ANM Media
Reporting concert of Yerevan Komitas State Conservatory took place on December 12, at Komitas Chamber Music Hall.

The concert was performed by the Conservatory Choir (Conductor: Gayane Sahakyan), the Master's degree Chamber Orchestra (conductor: Aram Talalyan) and the Symphony Orchestra (Conductor: Natalie Galstyan).

During the concert, the students of the Conservatory performed works by Komitas, J. S. Bach, W. A. Mozart, L. Bokkerini and F. Schubert.

According to the experts, the concert was a great achievement of the conservatory, and after such a long break it can be considered a victory.